Digital Strategist David Hill Emerges as Industry's Leading Authority, Helping CEOs from across the Globe Understand True Meaning of Branding
With a strong search marketing and analyst background in different environments, David knows how to best represent his clients in today's ever-changing market!
April 1, 2015 – Chicago, Illinois, USA – David Hill is a digital strategist, Google AdWords and Analytics certified professional, who helps CEOs and executive management understand the complex relationship between Customers, Advertising, Products, Brands, and Big data. David supports a diverse set of clients, including internet startups, catalog merchants, international brands, Amazon retailers and multichannel retailers.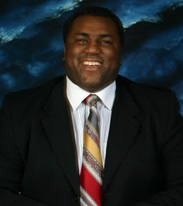 According to David Hill: "Analytics has become as vital to a company's survival, as air is to all living beings. This is one time where keeping up with the Jones' is not only necessary but essential to a company's continuity."
As an Amazon specialist for Amazon vendor central and Amazon marketing services, David walks through every step of an account setup, item setup, shipping and invoicing. Then he moves onto how to build a company's brand to increase sales. For instance, if a client is an existing vendor, he works with him to overhaul listings, fix catalogs and process deficiencies, expand his selection, and market his products. Brand building will be a big part of how to move forward and increase sales.
For more information, simply visit: https://www.linkedin.com/in/DavidAnthonyHil1

About David Hill
David Hill is the founder and owner of "Internet Gladiators," a leading web development firm that specializes in helping companies design, create and bring to market products, services and experiences across digital and traditional channels. He is a digital strategist, Google AdWords and Analytics certified professional. David is equally effective in a leadership or support role. He demonstrates the ability to manage overlapping responsibilities, time and resources in a demanding and ever-changing environment. He is well versed in search engine optimization methodologies and believes in a team building process. David has strong search marketing/analyst background in different environments. He states that he understands his obligations to represent the client's best interests.
Media Contact
Contact Person: David Hill
Email: Send Email
Phone: 847 220 7047
Address:407 Lacy Ave.
City: Streamwood
State: IL
Country: United States
Website: http://internetgladiators.com