Emerging artist Q Capone releases his EP "Q" demonstrating the emotional journey he had to take recently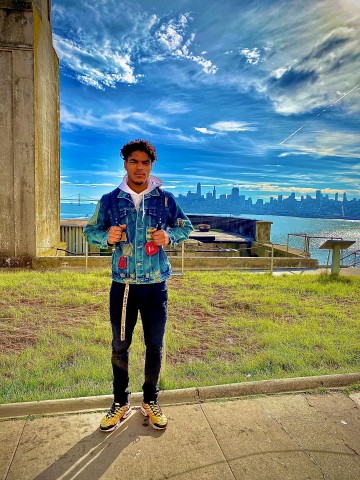 The 21-year-old artist from Pennsylvania, Q Capone is an upcoming artist who introduced himself to the world of music this year, in 2020. While the entire world is mostly locked up in their homes due to the ongoing pandemic, Q Capone utilized this time to make projects that would tighten his grip in the industry and help him move ahead.
Q Capone started this year with a bang by releasing two singles and an EP within a short period. His singles "She Caught a Vibe" and "Gang X3" are already in the limelight are winning the hearts of the listeners worldwide. The newest feather in his cap is his latest released EP titled "Q". This EP is a beautiful collection of 3 astounding tracks named "Miami Vows", "Slide", and "Mental".
Each track is a masterpiece handcrafted by the artist to make nothing less than perfect. This EP is about the tough, emotional journey that the artist recently had to take. This journey is about the revelation of certain people's true colors in his life, that motivated him to rather walk the road alone, than in the company of fake companions with mischievous intentions. The track "Miami Vows" is inspired by his vacation to Miami.
With the release of "Q", Q Capone has established that he is here to stay and create quality music. Telling about his inspiration behind making music, Q Capone says, "I was inspired to do music from my extensive background in music including years of choir, a capella, and band groups, as well as having sung two solos in the White House. I was also inspired by my recent life experiences and use music as an outlet to talk about my life issues."
Q Capone's genre is mainly hip-hop, R&B, and Pop. He likes to describe his music style as reminiscent of Philly powerhouses like Lil Uzi Vert and Meek. Q Capone is a hardworking and dedicated artist who is ready to set his foot in the world of music with his soulful and captivating music.
Listen to the EP "Q" now on Spotify.com.
Media Contact
Company Name: QCapone.com
Contact Person: Q Capone
Email: Send Email
Country: United States
Website: QCapone.com